Things have been really crazy around here, since the McG house has had a stomach flu and has been recovering for the last week or so. So I thought I'd play a little catch up on the blog, since both boys are sleeping this morning...
Last week:
We rode the
ferry
to visit Finn's Aunt Danielle (to collect some rent $$$) and had lunch with my mom, Finnegan's Grandma. Cohen LOVED the ferry!
Thursday we stopped by the
international fountain
at Seattle Center, but the boys were a bit overwhelmed. Finnegan didn't even want to get out of the stroller. Here's Cohen having a bit of fun in the spray...
On Friday, we went to
Alki
with Elliott and Leanne to celebrate Leanne's birthday. The boys loved throwing rocks and digging their toes in the sand.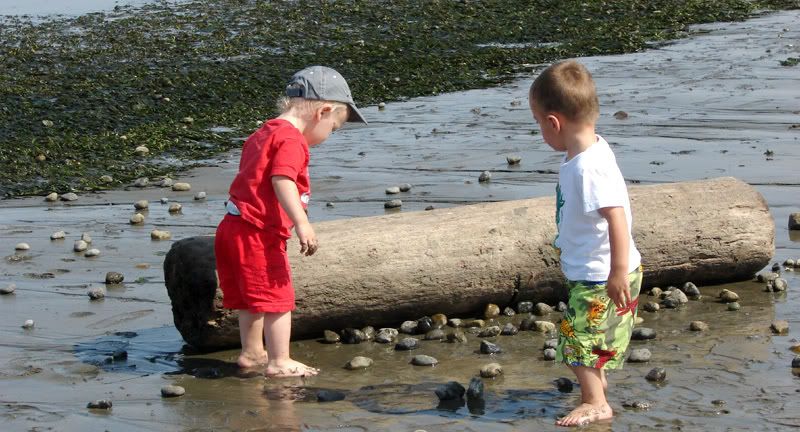 A little unsure about the water, however.
Then we had a picnic in a shade-y spot on the grass and I fit all 3 boys into the car since Elliott and Finn were having a sleep over that evening.
I'm a bit amazed that Cohen didn't even reach for Elliott in the car since they were sitting right next to each other. It seems as though he saves his energy for those of us he already knows.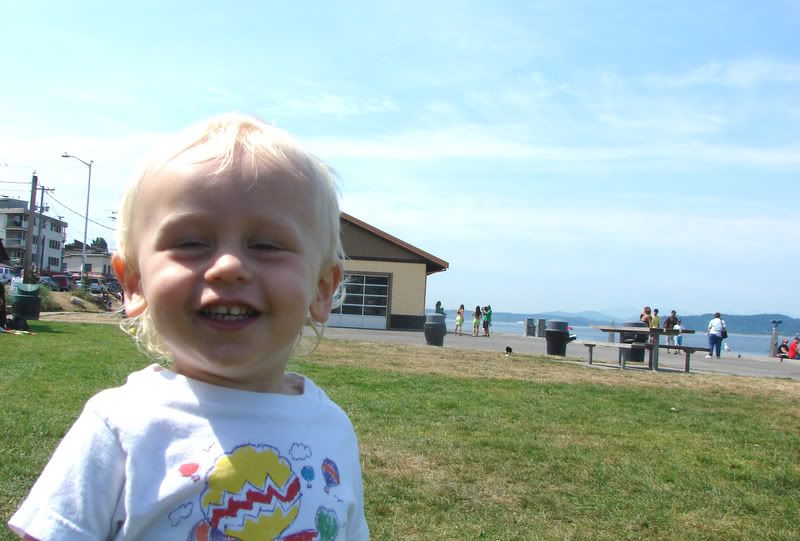 Thank goodness, since he was the only one still awake by the time we got to Kate's work to drop him off with mom.
I'm not sure that we're going to be able to fit much in today, since Mondays are short ones, and the boys are apparently VERY sleepy.... Hopefully we'll be able to fit in a trip to the
Aquarium
this week since the rain has (finally) come back!